Caroline Howells – founder of ARCH Gardening provides you with monthly gardening tips, to help you keep your garden looking at its best whatever the season!
Dead head bedding plants – Cut back herbs – Harvest fruit / veg – Collect seeds of poppies & foxgloves – Top up water features – Prune wisteria.
As I mentioned previously, autumn will soon be here bringing shorter days and cooler temperatures – all of which are ideal for planting new shrubs. The theory being that the soil is still warm from summer but the autumn rains will return making the perfect growing conditions – wet and warm – and the plants can establish before the harsh winter weather arrives.
Another popular job for the autumn is dealing with compost bins. If the contents are well rotted they can be spread over the garden during this time, before being refilled with the spent bedding plants and grass cuttings for the rest of the year.
If you have an excessive amount of leaves to clear, it may well be worth thinking about having a separate leaf bin built (something we can do), as leaves generally rot down slower than grass clippings.
JOB FOR THE WEEKEND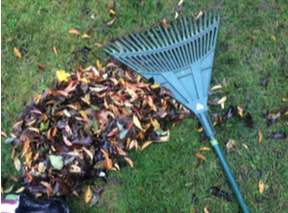 So, how are your pots looking? Plants that have been in situ all summer but still have some life in them, will benefit from a thorough water and feed now, to give them some renewed vigour ready for the months ahead and before the first frosts. Don't forget to deadhead them and it's also worth removing some of the existing flowers. A small sacrifice now will give a longer flowering time into autumn.
If the plants are "passed their best", now is the time to remove them and refresh the compost before planting new autumn bedding or permanent planting.
Maybe include some spring bulbs as well – ready for next year.