Before & After
Below are just a few of the before and after photos of some recent jobs ARCH Gardening has carried out.
We were contacted by a local couple, initially to tidy the garden that they had inherited from the previous owner.  As the property was old, it had well established borders, with a mixture of shrubs and perennials but had been allowed to outgrow their space.  Once we started to clear the layers of brambles and weeds, we could then begin on the plants themselves.  It was during this time we found some old brickwork, which was originally a feature in the garden (see pictures).  We have been asked to maintain the garden now on a regular basis to keep it under control.
Clearing garden paving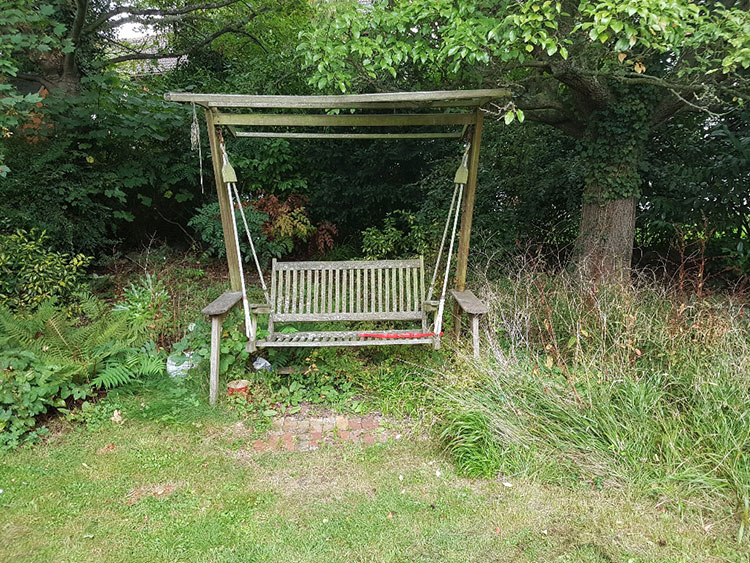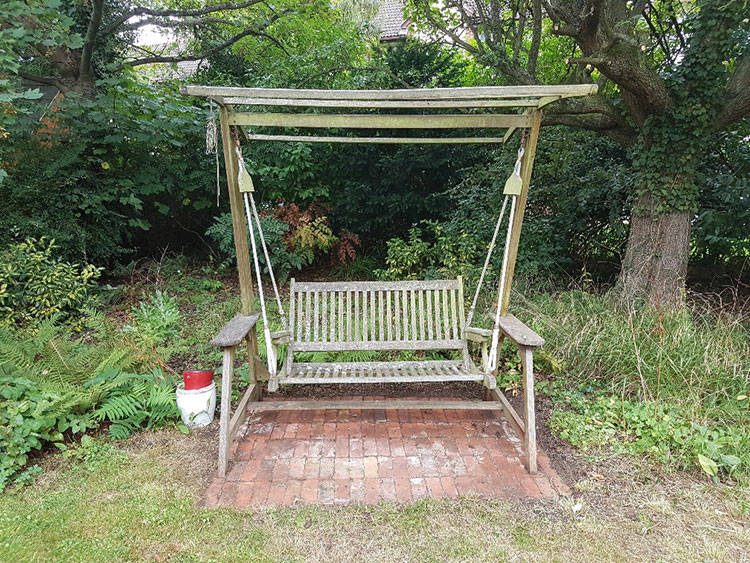 We were called in to tackle this very overgrown rear garden.  The property has been rented out and the garden had become neglected.  The initial job was to get the lawn under control, so that we could find the borders and path.  As you can see there was a bench in the undergrowth, together with a stepping stone path and edging!  The house was sold soon after.
We received an enquiry from a lady who was a keen gardener but unfortunately had been ill and the garden had got away from her.  Whilst the grass had been mown, the main borders had become overgrown.  Using our plant knowledge we were able to distinguish the plants from the weeds and so began clearing the ground, cutting back overgrown shrubs and removing all dead plants.  The result was clear beds, a revived pond and existing brickwork to be made into a seating area.  The customer was overjoyed, as all she needed to do was to go plant shopping.
A client had a sleeper edge installed, when he originally had his garden landscaped.  Unfortunately, over time the sleepers had rotted and needed replacing.  It was a challenge but one that we rose to and managed to remove the old sleepers and replace with new, without damaging the lawn, the beds and pathway adjoining them.