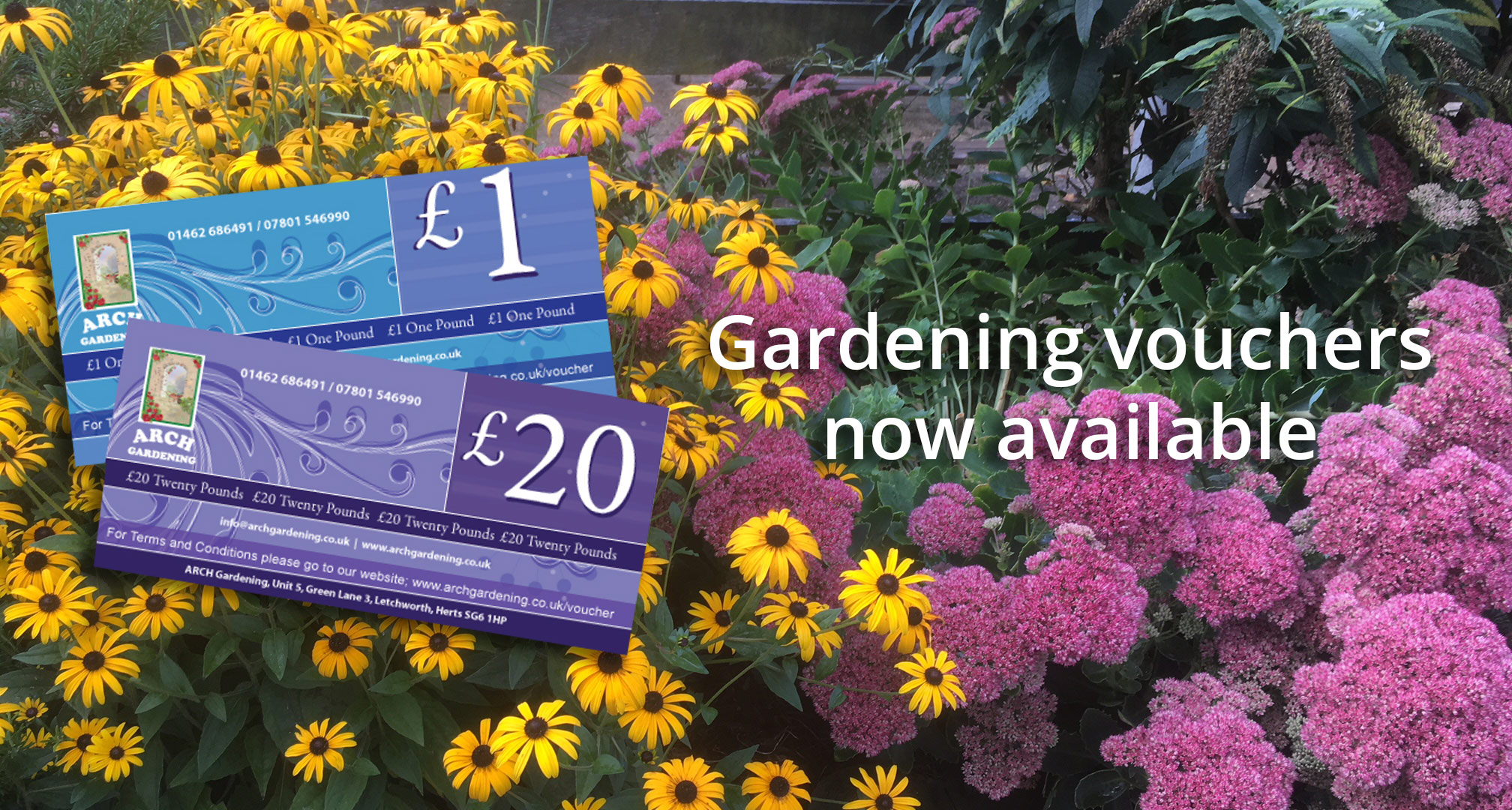 Stuck for Christmas present ideas, or want something different for a birthday gift? then why not purchase ARCH vouchers. These are vouchers available only from ARCH that can be used to purchase some garden maintenance hours for a friend, neighbour or relative.
1. Gift Vouchers can be purchased by contacting us through email for more details or by contacting us by phone 01462 686491 for any specified individual recipient. The Gift Voucher will be sent through the post and delivered to the purchasers address, who will therefore need to pass on the voucher to the recipient.
2.The Gift Vouchers entitles the recipient to work on their garden. The recipient will need to phone Arch Gardening to arrange an appointment, upon receipt of their voucher(s). Arch Gardening's hourly rate is £36 per hour, £36 gift voucher = 1 hour of work.
3. Gift Vouchers can only be redeemed by the person named as the recipient on the Gift Voucher and are not transferable. After a year has elapsed by the date on the receipt the credit on the Gift Voucher will expire if not yet redeemed and no refund will be offered.