Assisting you with the creation of your garden
Welcome To ARCH Gardening
AWARD WINNING LADY GARDENERS

MY JOURNEY FROM DESK TO GARDEN​
Having worked in the corporate world since leaving school, I was becoming bored and thought there must be something else.  The break came when I moved to Stevenage, giving up my corporate world, which included nice suits, comfy offices and good lunches!  The feeling can only be described as stepping off a cliff and dropping into the unknown.  I didn't know what was going to happen next, most people, if they were honest, thought I was barmy!
I enjoyed gardening as a hobby, it was my therapy in an otherwise busy world.  I began towonder if others would let me lose in their gardens – friends and family were the first to oblige.  I didn't kill anything and so, with my new found confidence, enrolled on some courses at Capel Manor, the local horticultural college.  I loved it, meeting other like minded people and even passed the exams – my confidence was growing.
So I set about putting a small ad in the local paper (the days before Facebook)and then thephone rang, before I knew it I found myself running a small garden round from my garage.  As I didn't know anyone in the area, other than my customers, I started to network.  I found "In-Credit" a local Enterprise, who were advertising a networking event in Stevenage one evening.  I went along and my eyes were opened into the world of creative ideas and I realised that anything is possible if you are willing to give it a go.
I have now been in business for 15 years and employing staff, having premises and vehicles, I never could have imagined the journey I have been on.  It hasn't always been easy, there have been setbacks and I have had to make some difficult decisions but every day I learn something new, there is never a dull moment and no chance of being bored!
So now I am in a position to share this knowledge and am looking for people who have a passion for gardening and would you love to run their own business.  If you are that person or know of someone who would be interested, please call me.
Be ready to start your adventure!
Caroline Howells
www.arch.uk.com
01462 686491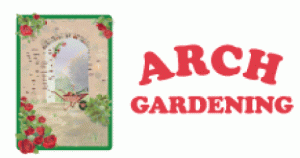 During my time working in the corporate office, I was often asked questions about colleagues gardens, so lunchtimes were very often held at my desk having "Gardener's Question Time" sessions!  One of my gardening friends at the time had the initials AR and with my initials being CH, the idea of "ARCH" was born.
For all your gardening requirements...
What we do
Weeding
Planting and cutting Hedging
Working with trained professionals – Tree Surgery and Lawn Maintenance
Planning & Maintaining Herbaceous Borders
Planning & Maintaining Vegetable Plots
Provide and Advise Compost Bins
Landscaping and "Small landscaping" work
Design
Pressure washing of hard services